International Work Term Requirements for Outbound Students
All students who wish to participate in an in-person international work term experience will be responsible for fulfilling several requirements outlined here. Be aware that you must accept these terms and conditions first by following the instructions below. Be aware that an international work term may be cancelled or postponed at any time. Students will be responsible for all costs related to cancellation. These considerations are outside Co-op's control and are subject to change with little notice.

The Co-op Office will contact you to arrange a mandatory meeting to discuss the next steps and your responsibilities once you have accepted the offer of employment.

How to find the forms
These forms are part of your work term record and can be found by clicking on "Co-op Program" then the "Work Term Detail" under the Summer 2022 term. Note you must already have accepted your offer of employment to access the forms.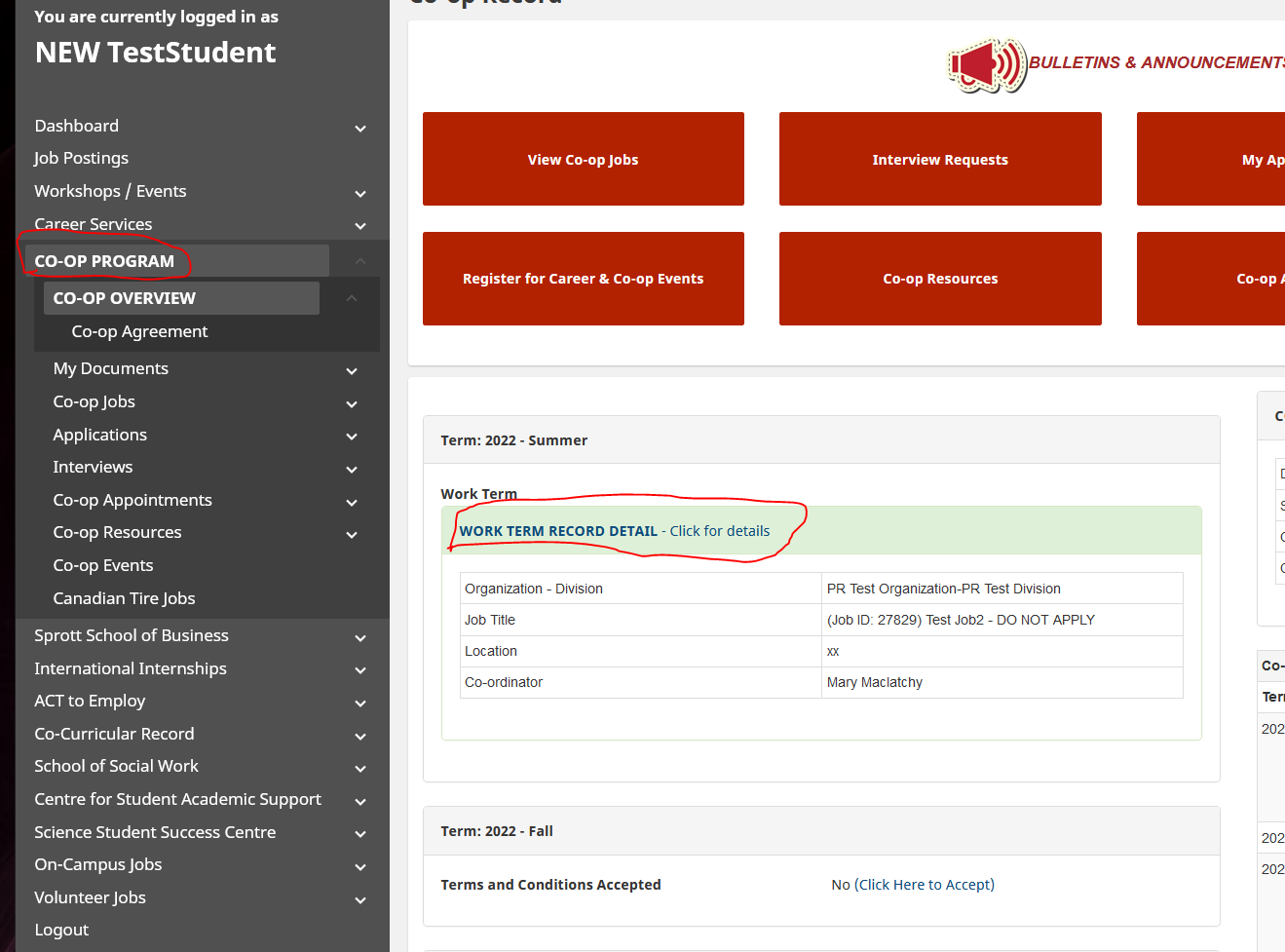 Step 1 - Accept the Terms and Conditions for International Opportunities.

You can find the terms and conditions and confirm your acceptance in the "International Work Term Requirements" form. Select and then press the "Create Record" button.
This form can be saved as a draft and edited later. Please save it as a draft.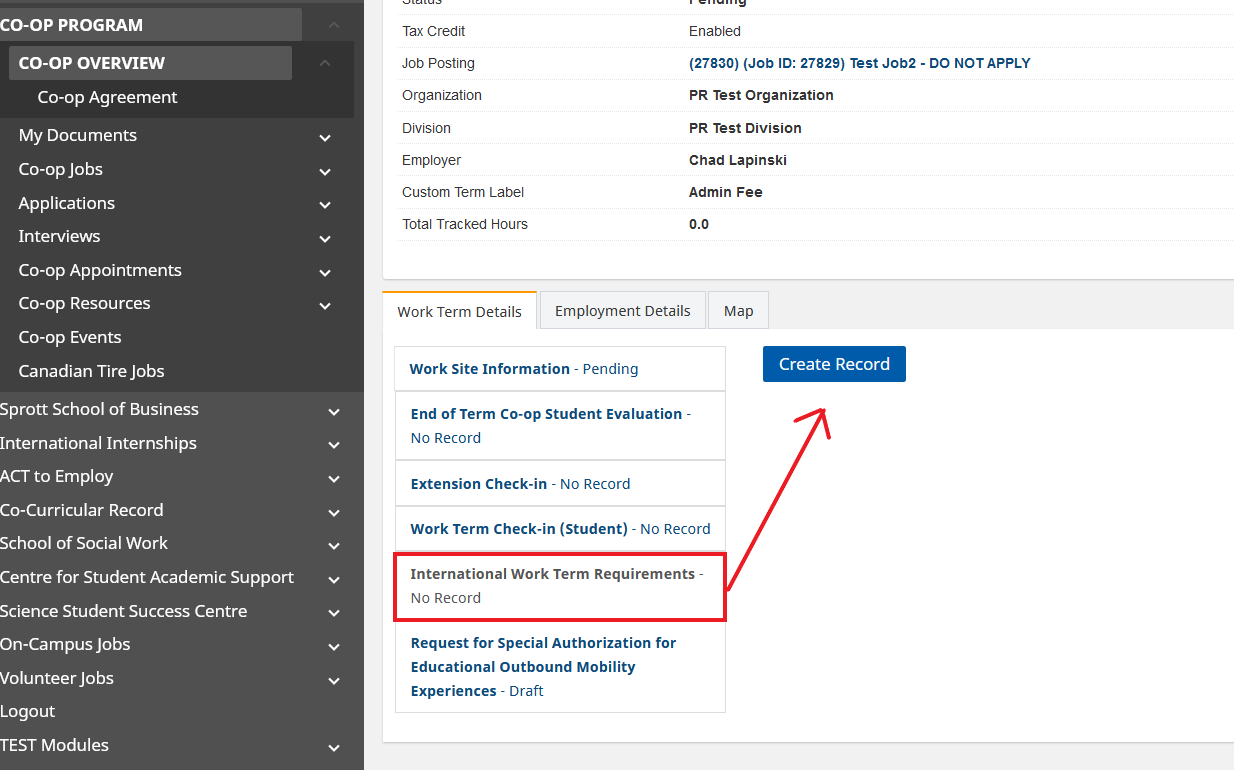 Step 2 - Meet with a Co-op Office representative who will guide you through completing the form above and
the Request for Special Authorization for Educational Outbound Mobility Experiences. See the questions and material required to complete
this request form here. Please save it as a DRAFT until finished.